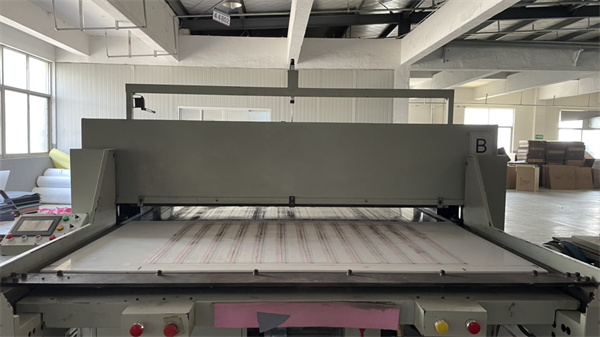 China Yoga Factory, also known as RiseGroup, is a leading yoga supplier in China. With a wide range of high-quality yoga products, they have established themselves as a reliable and trusted partner for yoga studio owners, yoga instructors, and individuals in the yoga industry. In this article, we will delve into the various offerings of RiseGroup and highlight the benefits of sourcing yoga products from this professional yoga supplier.
Range of Yoga Products Offered by RiseGroup
RiseGroup takes pride in offering a diverse range of yoga products to cater to the varying needs of their customers. From yoga mats, blocks, and straps to yoga clothing and accessories, they have it all. Whether you are looking for basic essentials or unique and innovative yoga products, RiseGroup has something for everyone. Their extensive product range ensures that you can find exactly what you need to enhance your yoga practice or stock your yoga studio.
Quality and Professionalism of RiseGroup
When it comes to yoga products, quality and professionalism are of utmost importance. RiseGroup understands this and is committed to delivering only the highest standards. As a professional yoga supplier, they prioritize quality control measures throughout their manufacturing process. From sourcing the finest materials to conducting rigorous testing, RiseGroup ensures that every product meets their strict quality standards. By choosing RiseGroup as your yoga supplier, you can be confident in the quality and reliability of the products you receive.
Benefits of Sourcing Yoga Products from China Yoga Factory
Sourcing yoga products from China Yoga Factory offers numerous benefits. Firstly, it is a cost-effective option. With their efficient production processes and economies of scale, RiseGroup is able to offer competitive pricing without compromising on quality. This makes it easier for yoga studio owners and instructors to stock up on essential yoga products without breaking the bank.
Secondly, China Yoga Factory provides the option for customized and personalized yoga products. Whether you want your yoga mats to be branded with your studio logo or need unique designs for your yoga clothing line, RiseGroup can accommodate your specific requirements. Their customization services allow you to create a unique yoga experience for your students and differentiate yourself in the market.
Lastly, RiseGroup ensures timely delivery and an efficient supply chain. They understand the importance of having a reliable and consistent supply of yoga products. By partnering with RiseGroup, you can rest assured that your orders will be delivered promptly, allowing you to focus on running your yoga studio or conducting your classes without any disruptions.
Customer Testimonials and Success Stories
Don't just take our word for it – hear what others have to say about RiseGroup. Satisfied customers have shared their positive experiences with the quality and reliability of the yoga products they received. Many yoga studios and instructors have also attributed their success to the partnership with RiseGroup. By using RiseGroup's products, they have been able to enhance their students' yoga experience and build a loyal customer base. These success stories serve as a testament to the professionalism and expertise of RiseGroup as a yoga supplier.
Tips for Choosing the Right Yoga Supplier
Choosing the right yoga supplier is crucial for the success of your yoga studio or personal practice. When evaluating potential suppliers, it is important to consider factors such as quality, reliability, and pricing. RiseGroup, as a professional yoga supplier in China, ticks all the boxes. They have a proven track record of delivering high-quality products, meeting deadlines, and offering competitive pricing. Additionally, their reputation in the yoga industry speaks for itself.
To ensure you make an informed decision, it is advisable to thoroughly research and evaluate potential yoga suppliers. Look for certifications, testimonials, and reviews to get a better understanding of their credentials and customer satisfaction. By choosing a reliable and trusted supplier like China Yoga Factory, you can focus on growing your yoga business with peace of mind.
---
Post time: Aug-19-2023